Anyone can search endlessly for a resource, only the best can identify talent.
We provide:
On Demand Software Delivery
On Demand Product and Application Support
Permanent Recruitment
Contract / Temporary Recruitment
Professional Consultancy Services covering a range of technical disciplines
Regulatory Advisory
Team Augmentation Planning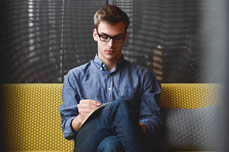 We know how valuable your time is, so we guarantee that every candidate we put forward will have a CV that meets your requirements.
We pre-screen every candidate using our extensive IT industry experience, to make sure that they are highly likely to succeed before we send you their details.
We prepare candidates for interview with information about your company, culture and the role itself to ensure the recruitment process is as efficient as possible.
Our candidate support resources provide interviewing guidelines to help them understand the process and enable them to articulate their skills and experience to you.
Find out more
Ready for the next step?
Get in touch to discuss how we can help you find the perfect people for your team.